San Miguel Restaurants Reviews
Share Your Secret Restaurant "Finds"
I n San Miguel, restaurants become part of the game. Where'd you eat last night? Where shall we go tomorrow? What place is hot this week? What's new, or cheap, or different?
People love lots of different things about San Miguel. Some spend long days playing golf or bridge, some take classes, some paint or sculpt or make jewelry. Others want to visit every historic church, shop in every little hole-in-the-wall tienda or test out every one of the hot springs. Some people walk miles every day to sightsee, others just want to sit on a sunny bench with a newspaper.
But one thing is true for every visitor to and resident of San Miguel de Allende.
We all gotta eat.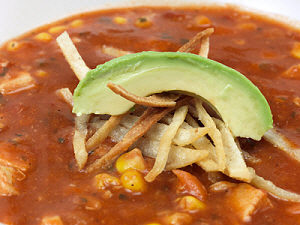 Eating out is one of the great pleasures of a visit to San Miguel. With so many San Miguel restaurants, cafes, bars, buffets, brasseries, and grills to choose from, there's something for everyone. We've covered many of them and we'll cover more, but... I'm just one person, and I have my own biases and tastes. I seldom eat in very fancy or expensive restaurants, in San Miguel or anywhere else. And my favorites may not be yours.
Did I leave out your favorite San Miguel foodie haunt?
Do you disagree with my choices?
Have you got a "secret" favorite San Miguel de Allende restaurant you're willing to share?
Tell us about it. Spread the word and pass the quesadillas!
Scroll to the bottom of the page to see what others have had to say about their favorite San Miguel de Allende restaurants.
What's Your Favorite
San Miguel Restaurant?
From a street taco to an elegant hand-made Spinach Ravioli with Gorgonzola Sauce, from take-out Chinese to beautifully plated Chiles en Nogada, restaurants in San Miguel de Allende offer food for every taste, every mode, and every budget. What San Miguel Restaurant has most pleased yours?

Please try to make your recommendation at least 125 words long. Give us a real taste of what makes the place so great.
Other Visitors' Favorite
San Miguel Restaurants
Click below to see what other visitors to this page have to say...

Return from San Miguel Restaurants Reviews to Best San Miguel Restaurants

BACK to Experience San Miguel HOME