Getting Your INAPAM Card
It's Easy to Get Your Passport to
Senior Savings in Mexico
G etting your INAMPAM card for senior discounts in San Miguel and elsewhere in Mexico is easy. And it's one of the first things you should get when you retire in Mexico. Look at what the INAPAM card can do for you. If you've already got your FM-3—a wonderful introduction to Mexican bureaucracy—you'll be amazed at how easy getting your card is. You'll probably be in and out in an hour or less, card in hand.
In San Miguel de Allende, you can get your INAPAM card (formerly known as the INSEN card) at the offices of DIF (Desarrollo Integrál de la Familia). The office is located at the corner of Insurgentes and San Antonio Abad, and applications for the card are only accepted on Monday mornings. The office opens at 8 am, but I'd advise arriving earlier as the lines can grow long.
The building is large, with more than one entrance. The one you want is on San Antonio Abad, across the big parking lot. Go down the stairs on your right to the INAPAM office on the right. Take a seat in one of the white chairs and wait your turn. (Bring a book!)
Come Prepared
Here's what you should bring to the office with you:
Your passport plus two photocopies of the photo page
Your valid FM-2 or FM-3 plus two photocopies of the photo page
A photo ID such as your passport or driver's license
Proof of current residence in Mexico: i.e. a utility bill in your name, deed to your home, or rental lease (two photocopies)
Three photos in "infantil" size
Contact information for someone to be contacted in case of emergency
Two photocopies of your birth certificate
I'm told some offices in Mexico also require your original birth certificate, but that doesn't seem to be the case in San Miguel de Allende...today.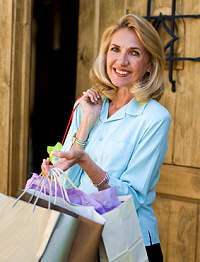 Because this is Mexico, rules change, interpretations of those rules vary, and what once worked might not today—or what served in Patzcuaro or Chapala might be different in San Miguel. I suggest you bring the originals and at least 2 copies of everything on the list and save yourself a possible return trip. Be sure the photos are the correct size, tamaño infantíl. That's smaller than passport size. But not to worry; any Mexican while-you-wait photographer will know the correct dimensions and print them for less than three dollars.
The San Miguel office used to issue INAPAM cards the same day. There is now a wait of anywhere from a few days up to two weeks. The word has gone out and the office has been swamped with applications. Be patient. They are worth the wait.
When you retire, Mexico can be a great haven—rich in experiences and easier on the pocketbook than where you came from. With the INAPAM card, it's even better.



Return from INAPAM Card: How To to INAPAM Card: the Benefits

BACK to Experience San Miguel de Allende HOME